26 Jan 17
In 24 hours, our prime minister, Theresa May, is meeting Donald Trump, the new US president. He's already promised to bring back torture, refuse shelter to refugees, and deny climate change. Our Prime Minister has to decide if she'll stand up for British values or...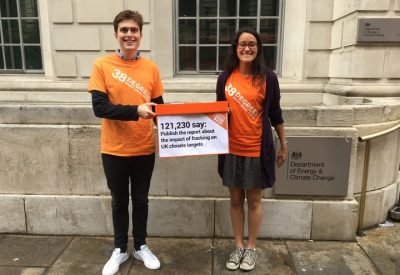 7 Jun 16
Yesterday over 100,000 38 Degrees members called on the government to publish the report it's kept secret on the impact of fracking in the UK. 38 Degrees members handed the big petition in to government officials in Westminster, and are now waiting for the government's...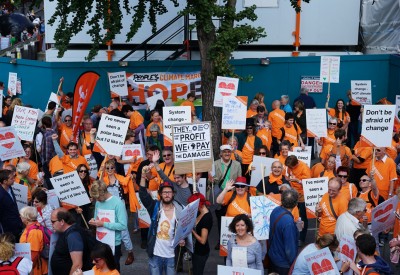 11 Nov 15
There are moments in history when the very act of people coming together can force change. Sunday 29th November, the People's Climate March, could be one of those moments. Will you be part of it? In just over three weeks' time world leaders are coming...